Map Overview
A geographic view of the network to assist with both deployments and coverage assessments.
The default map displays the current network status of deployed Base Stations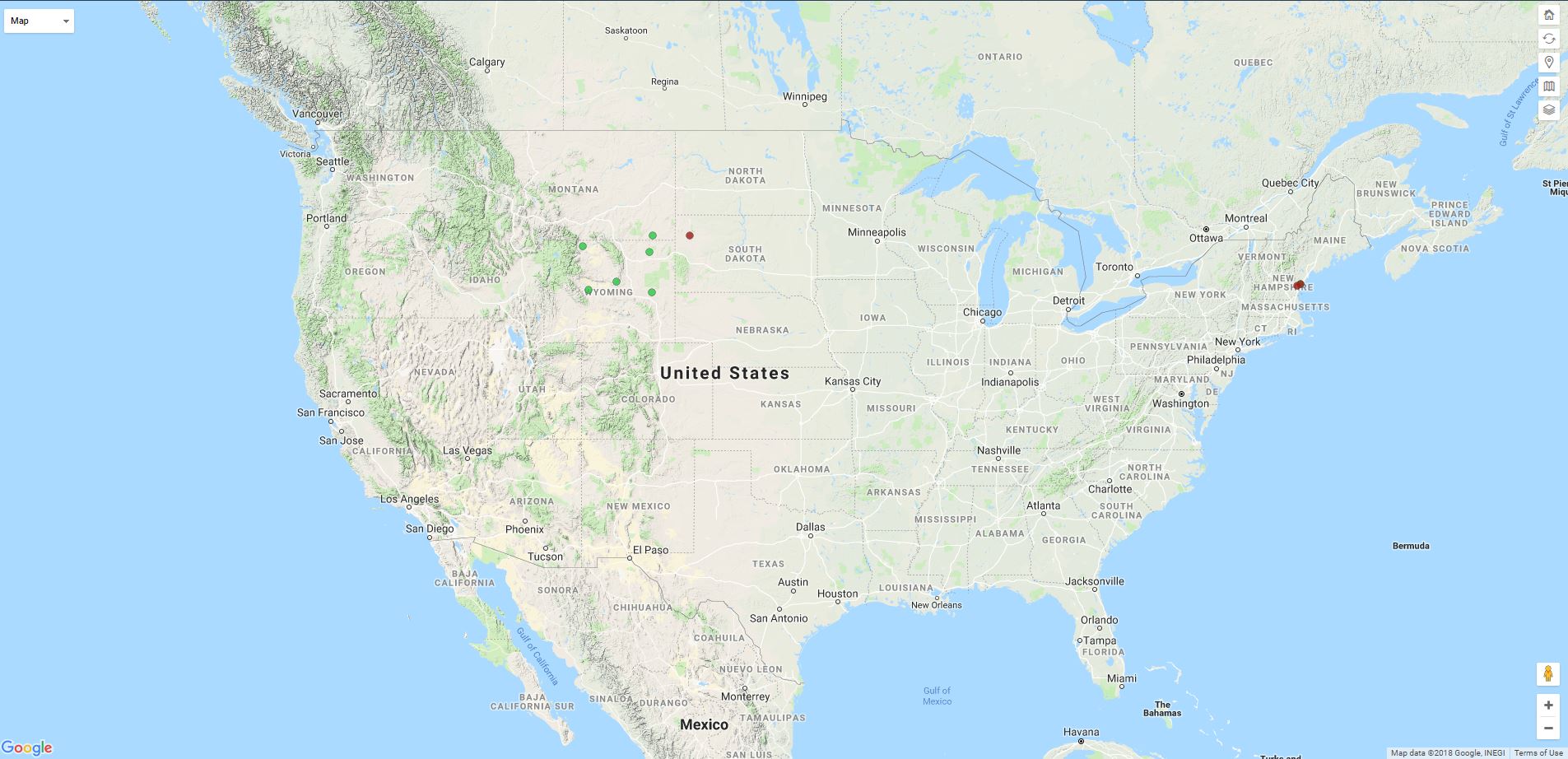 The control toolbar in the top right of the map gives the current user the following options.
- Reset zoom level.

- Refresh map to get data at current location and zoom level.

- Determine coverage at current or user specified location.
- Display and manage planning maps.

- Control pin layers
Map Features
Common Tasks
Base Station Deployment Planning
Filtering Map Labels
Road and point of interest features and labels are displayed by default on the Map. These can be disabled for a cleaner Map appearance by unselecting the Labels checkbox under the Map control.