Base Station Management
The Base Station Tab allows a user to manage the Base Station's connected to the network. Through this management the user has the ability to view statuses, details, and edit Base Station settings.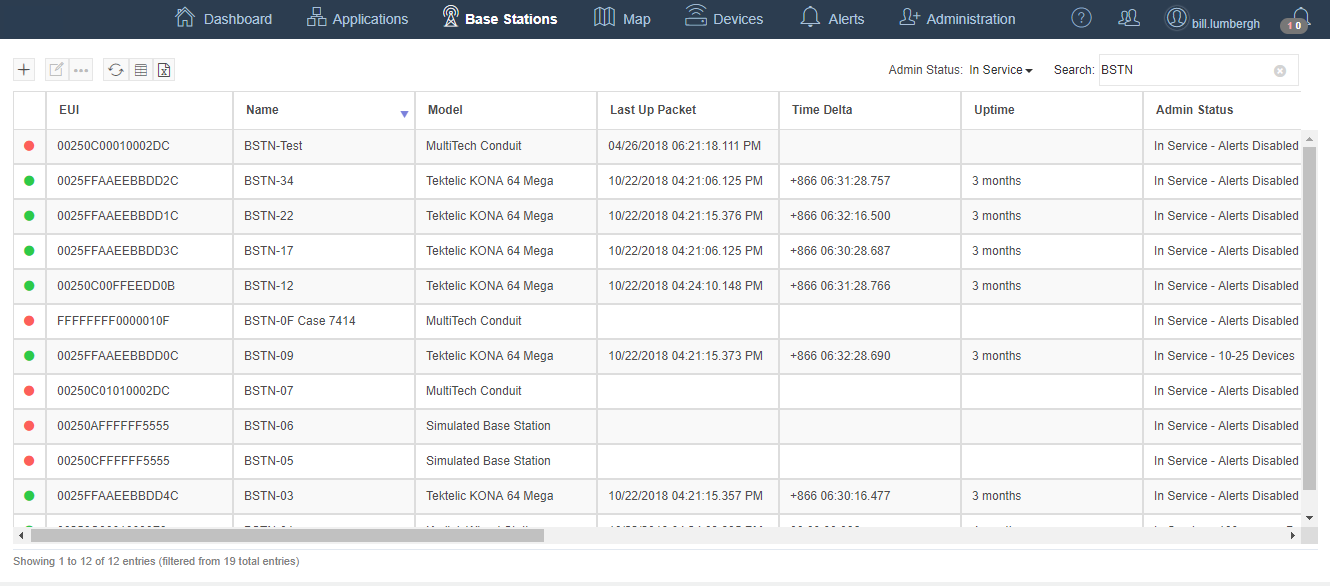 The default table shows a set list of Base Station's configured for use on the network that have an Admin Status of In Service. To see all the Base Station's configured for the network, change the Admin Status on the top right of the table to All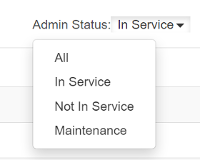 The first column of this table shows the connection status of the Base Station with a red or green dot. When there is an issue the mouse can be hovered over this dot to display more information on the connection status.
For a quick overview of a Base Station hover over the EUI and click the

icon to the right. This will then display a quick pop up of important information about the Base Station.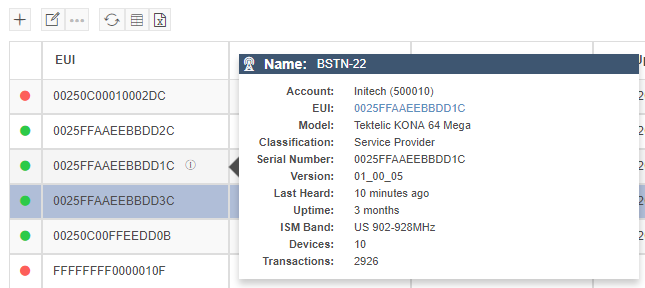 Base Station Details
For a an in depth look at Base Station click on the Base Station EUI for the Base Station Details page.
Adding a Base Station
To add a new Base Station to the network click the

button at the top of the table and fill in the required information.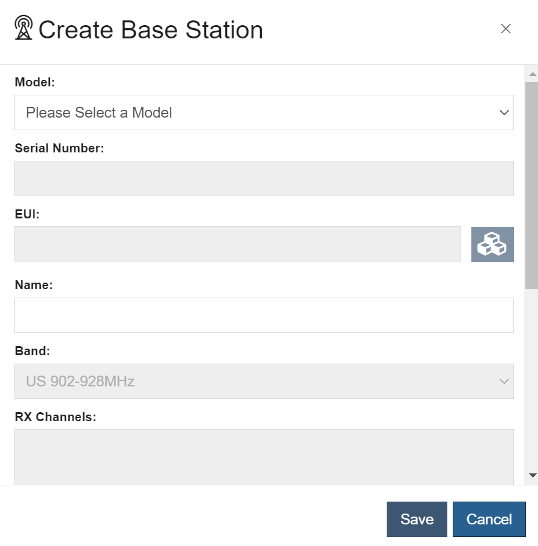 Modifying a Base Station
To modify a Base Station highlight the table row by clicking the Base Station Name then click the

button.
Replacing a Base Station
Base Station Replacement allows users to replace existing base stations with new ones. This will move the site, viewshed, and case information from one Base Station to another making it easy to replace broken or misbehaving assets.
This can be done from the Base Station table, simply select the base station you wish to replace and click the Replace button

:
The Base Station Replacement dialog is shown with the information populated from the source Base Station. This also associates the new Base Station with all the cases of the original Base Station as well.
Configuring Cell
To configure the cell on a Base Station highlight the table row by clicking the Base Station Name then click the

button. This button will only be available to click if the Base Station is running the latest compatible Senet Base Station software. In order to configure cell the Base Station must be connected to a LAN.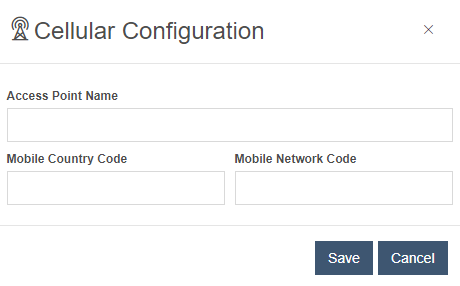 Type the required APN (Access Point Name) and click save. Mobile Country Code and Mobile Network Code are only required for cell configurations on Kerlink Base Station.