Qubitro
Qubitro collects Device data from multiple networks and provides a complete toolkit to activate it in customer Applications. Messages sent from the Senet platform will be forwarded in JSON format (See Default Data Fields).
Platform Setup
Sign up and login to the Qubitro Portal
Create a New Project or select an existing project from the Projects list
Once in the Project, add a source using the New source button

Select Senet as the Connectivity source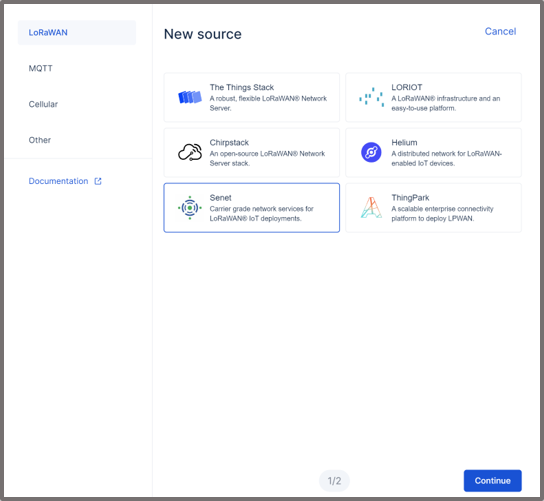 Note the Project ID and Webhook signing key in the Connectivity source instructions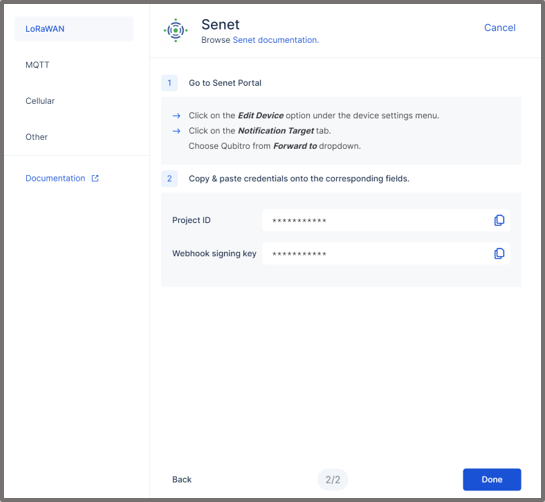 Notifier Setup in the Senet Portal
Return to the Senet Portal
Expand the Device settings menu in the top right corner of the Device tile (top arrow)
Open the Edit Device menu by clicking the gear icon (middle arrow)
Edit the target Device's Notification Target
Verify the Notification Target is enabled
Choose Qubitro from the drop down menu (bottom arrow)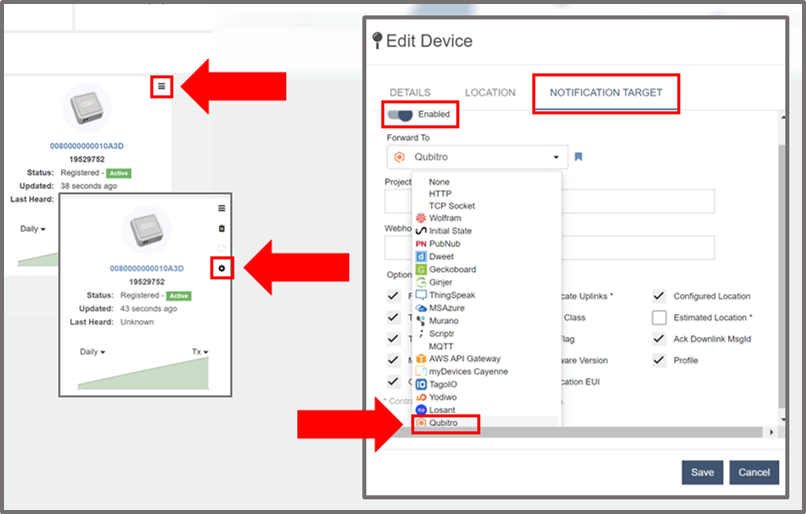 Enter the Project ID in the Senet Portal.
Specify the Webhook signing key as the Webhook Signing Key in the Senet Portal.