Ginjer
The Ginjer IoT Analytics Platform (https://app.senraco.com) introduces a new low cost approach in deploying IoT solutions. Ginjer accelerates business decision making with powerful reporting tools and real-time data visualization. Coupled with customizable device clusters, device management capabilities, and user access management features, companies can now deploy end-to-end solutions in a reduced amount of time.
Platform Setup
To get started leveraging Ginger, you first need to select the solution which you are interested in deploying. Select the desired solution from the drop down list or add a new solution if you do not see the pre-defined solution of your choice.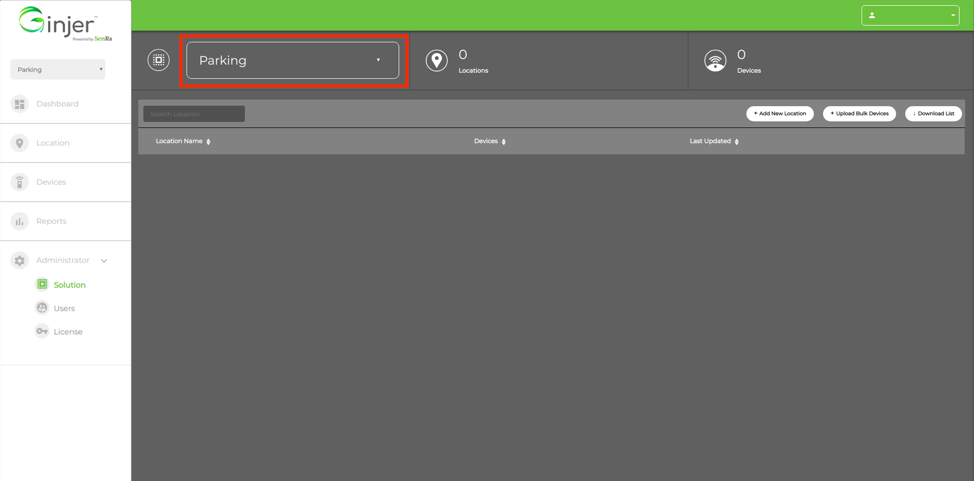 Once you have selected your solution, you will need to add a new location / cluster where the devices will be associated to. Click on the "Add New Location" button and fill in the appropriate form and click the 'Save" button.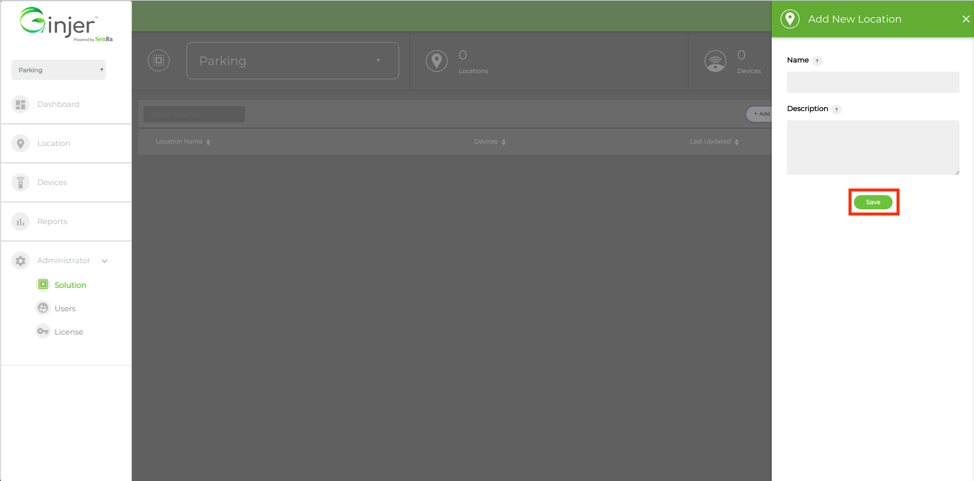 Finally, to add a new device, select the newly created location, and click on the "Add Device" button. Fill in the required fields such as DevEUI, Name, Device Type, Description and Position.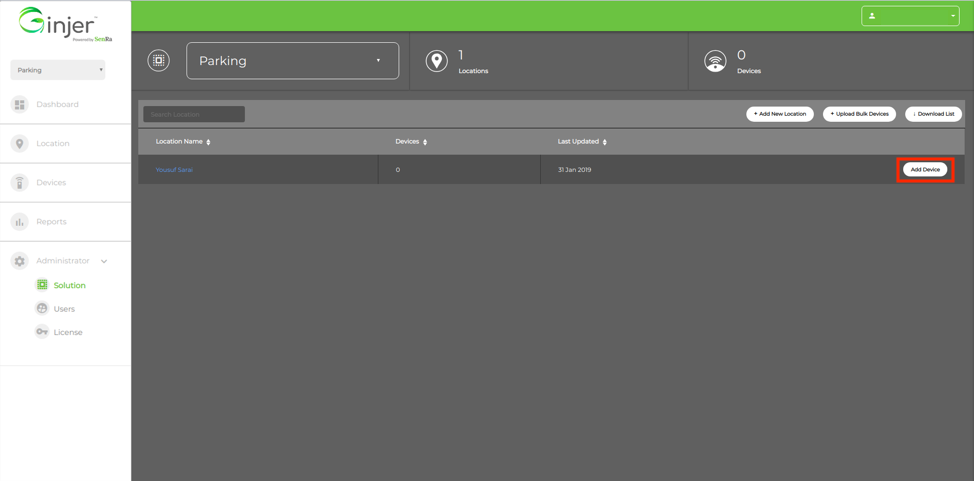 To finalize the creation of the new device, click the "Save" button in the "Add New Device" form. For additional guidance, please refer to the Ginjer platform documentation.
Notifier Setup
Use the Authorization Key provided by SenRa and enter it into the provided Authorization Header Notification Target field.
---